SciLor's 1live.de Comedy Downloader v0.9.8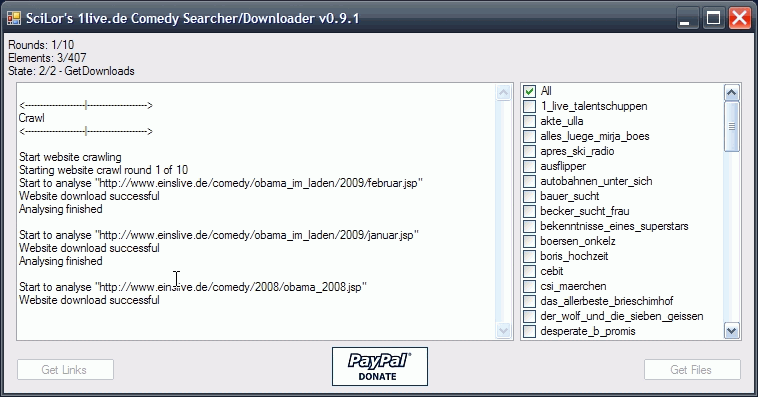 Some fixes with endless searches, new patterns and update fix.
More Info:
http://www.scilor.com/einslivecomedydownloader.html
Changelog:
Code:
v0.9.8 (2013-09-14)
-Fix: Broken link filter -> very long searching for new comedy/magazines
-Fix: New Patterns
-Change: Database in new installation is created on first run and does not overwrite the existing one on updates

DO NOT REUPLOAD THOSE FILES WITHOUT PERMISSION!
_________________
My Windows Mobile and Windows Open Source Website:
www.scilor.com
Like my work? Donate!
Donation Website
My Programs:
grooveshark™.com Downloader, GrooveMobile, Fuel Blaster, Chameleon TicTacToe, QuickTap, WiMoBlue, Driving Licence Trainer, CodeSnippetViewer, Gesture Launcher, Fahrplanauskunft, GSensor Control