SciLor's grooveshark™.com Downloader v0.4.10.1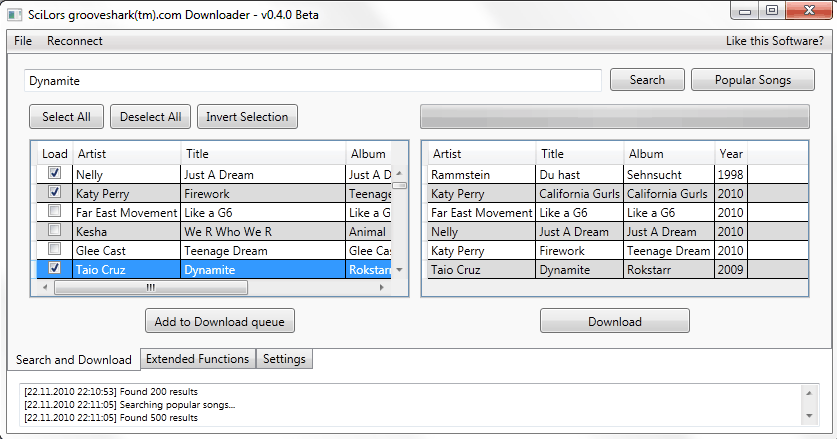 Code:
v0.4.10.1(2013-09-15)
-Fix: Crash on startup, Visual Studio didn't update the skinfile -.-

v0.4.10.0(2013-09-15)
-Fix: Auto ask for Admin when needed - NullPointerException Fix
-New/Update: Languages -> Korean, Lithuanian, Serbian
-Feature: Use mp3gain to normalize the volume of the downlaoded songs

More Info:
http://www.scilor.com/grooveshark-downloader.html
DO NOT REUPLOAD THOSE FILES WITHOUT PERMISSION!
_________________
My Windows Mobile and Windows Open Source Website:
www.scilor.com
Like my work? Donate!
Donation Website
My Programs:
grooveshark™.com Downloader, GrooveMobile, Fuel Blaster, Chameleon TicTacToe, QuickTap, WiMoBlue, Driving Licence Trainer, CodeSnippetViewer, Gesture Launcher, Fahrplanauskunft, GSensor Control