Do you get following error when you try to access groovedown.me?
You searched for a grooveshark downloader?
try this one: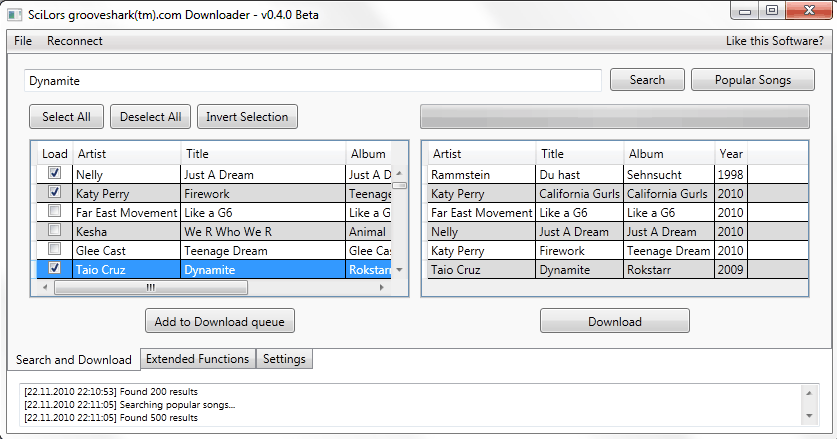 http://www.scilor.com/grooveshark-downloader.html
Code:
Internal Server Error

The server encountered an internal error or misconfiguration and was unable to complete your request.

Please contact the server administrator, webmaster@groovedown.me and inform them of the time the error occurred, and anything you might have done that may have caused the error.

More information about this error may be available in the server error log.

Additionally, a 500 Internal Server Error error was encountered while trying to use an ErrorDocument to handle the request.

http://groovedown.me/
_________________
My Windows Mobile and Windows Open Source Website:
www.scilor.com
Like my work? Donate!
Donation Website
My Programs:
grooveshark™.com Downloader, GrooveMobile, Fuel Blaster, Chameleon TicTacToe, QuickTap, WiMoBlue, Driving Licence Trainer, CodeSnippetViewer, Gesture Launcher, Fahrplanauskunft, GSensor Control